Veronica Bosgraaf and Pure Bar Featured on QVC
Pure Bars have put together a special 16 bar multi-pack that is being sold exclusively at qvc.com.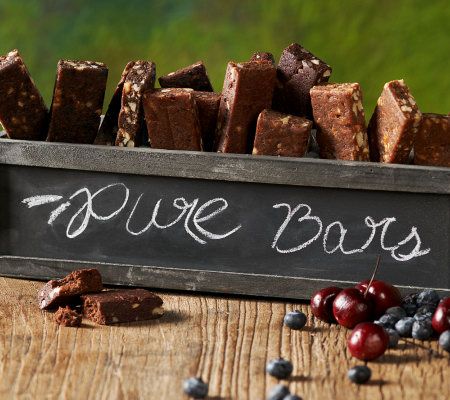 Description
In good taste. All the things you want and none of the things you don't, these organic snack bars are full of flavor, and packed with protein, fiber, and antioxidants. They're also raw, vegan, and gluten-free–perfect for anyone who wants to eat toward a happier, healthier lifestyle. From Pure Bar.Includes 16 bars, four each of chocolate, blueberry, apple cinnamon, and cherry
Net weight 2.1 lbs
Ships ground
Made in USA
Click here to view the segment.