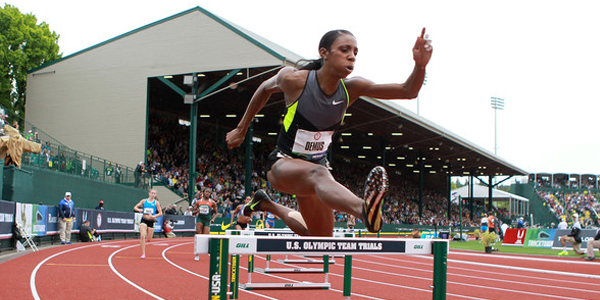 U.S. Olympic trials: Lashinda Demus wins the women's 400 hurdles
EUGENE — World champion Lashinda Demus led every round of the prelims and she dominated the final of the women's 400-meter hurdles on Sunday at Hayward Field.
Demus ran 53.98 for the victory and was followed by Arizona's Georganne Moline and T'Erea Brown, who placed second and third, respectively. Moline ran 54.33 and Brown 54.81.
For more on this story, please click here.
Source: www.orgeonlive.com
Posted on: July 2, 2012