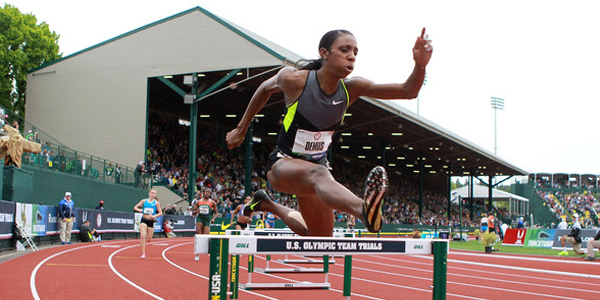 Salute To Our Local Olympians – Lashinda Demus
Gayle Anderson was live in Santa Clarita to continue her series of reports SALUTING OUR LOCAL ATHLETES GOING TO LONDON FOR THE 2012 OLYMPICS.
Today's spotlight was on USA TRACK AND FIELD STAR Lashinda Demus. You can follow Ms. Demus at lashindemus.net, Facebook and Twitter.
Click here to watch the video.
If you would like to get involved with Team USA, you make a donation by phone or regular mail, or if you would like more information about United States Olympic Committee, please use the contact information below.
United States Olympic Committee
1 Olympic Plaza
Colorado Springs, CO 80909
Source: KTLA.com
Posted on: July 18, 2012