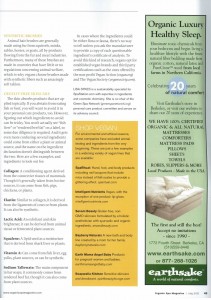 Organic Spa Shops Vegan with SpaRitual
For environmental and ethical reasons, some companies have excluded animal testing and ingredients from the very beginning.
SpaRitual: Hand, foot and body products including nail lacquers that include mica instead of fish scales to provide a glittering effect.
For more information on SpaRitual, please click here.
Source: Organic Spa
Posted on: July 24, 2012