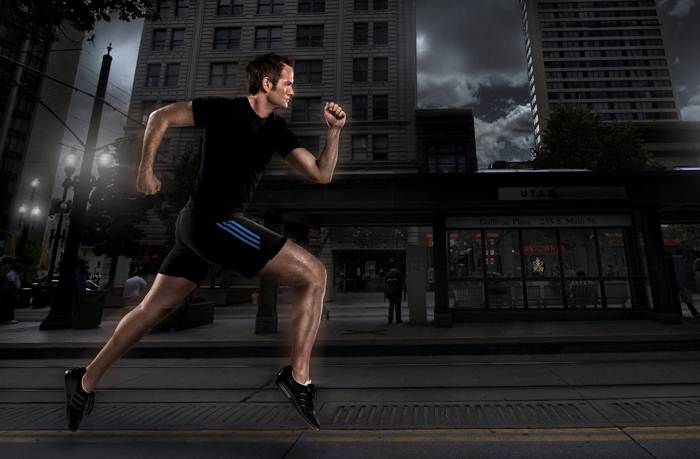 Joel Harper Fuels Up with Promax Fit 'n Crisp
Do you want to be energized all day, everyday? Is that really possible? Yes! Without a doubt it is. My goal is to help you reach your maximum athletic potential and build better eating habits to last throughout your lifetime. I find that all of us know what to eat and what not to eat. Then what's the problem? I have heard every mistake and excuse there is, but at the top of the list is, "I'm too busy" and "there's not enough healthy options available".  Well, I am going to make it easier and simpler for you. You can make it AUTOMATED by having healthy items at your fingertips to optimize your energy levels.
Here are my tips: I fill my refrigerator on Sunday for the week and I always have lots of snacks in my bag, 24/7. I never know when my schedule is going to change or when any of life's unexpected interruptions will occur! So I ALWAYS have nutritious items when I am out and about, and I always have enough to share. (It's a great way to turn a stranger into a friend and leave someone smiling.) I only eat when I'm hungry and I always stop eating when I'm satisfied.
These are my favorite snacks that can help you stay fueled like a champion in between meals and when you are on the go. Below, I tell you when it's best to eat them and why. Pop these in your bag and you will satisfy those unhealthy cravings in no time!
ALWAYS IN MY BACKPACK:
PROMAX FIT N' CRISP BAR-Vanilla Marshmallow: Enormous amount of protein-13 grams, calcium, and iron. Peanut free and contains no artificial sweeteners.
For more information on Promax Nutrition, please click here.
Source: Nautica 360 Blog
Posted on: July 27, 2012