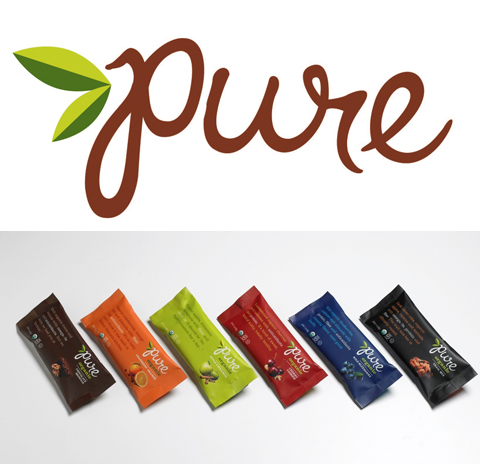 Pure Bar's Vegetarian Recipe Contest Featured on Babble.com
Pure Bar invites you to submit a recipe to their Vegetarian Recipe Contest! This is the second year Pure Bar is hosting this contest and invites you to enter your creative culinary vegetarian creations. Get all the contest details and amazing prize info ahead!..
Have you tried them? Pure Bars are made with simple, whole ingredients and are gluten-free, vegan, kosher, and entirely delicious. And now they are announcing this year's recipe contest!..
Pure Bar's Vegetarian Recipe Contest will award prizes to six weekly winners and one grand prize winner. Winners will be chosen by Veronica Bosgraaf and the Pure Bar judges – based on uniqueness, simplicity, and taste.
Prizes. This year there will be six weekly winners who will receive Williams and Sonoma / Sir la Table Gift Certificates and three boxes of Pure Bars! The Grand Prize winner will win a 5 day Culinary Getaway to New York and a one year supply of Pure Bars. Yum!
This exciting contest launches Monday August 13th 2012. But you can start planning your entries now! Check out Pure Bar's Facebook page for some vegetarian inspiration:https://www.facebook.com/thePureBar
More about the contest: The Vegetarian Recipe Contest encourages the ideation and sharing of easy, nutritious snacks to eat at home. Each week of the contest has a different theme:
– Appetizers
– Salads
– Snacks
– Side Dishes
– Entrees
– Desserts
Last year's winner came up with a Walnut pâté, a simple and delicious dish that sent her to Napa Valley, CA.
About Pure Bar: Pure Bar was founded as a an all-natural, certified organic, fruit and nut bar by Veronica Bosgraaf when her 6-year-old daughter decided she was going to become a vegetarian. What began as a homemade snack bar for her children now has Veronica delivering fun and simple ways to live a greener, more conscious life in an accessible and aspirational way to Pure Bar's more than 80,000 strong community.
For more information about the Pure Bar, please click here.
Source: Babble.com
Posted on: August 13, 2012