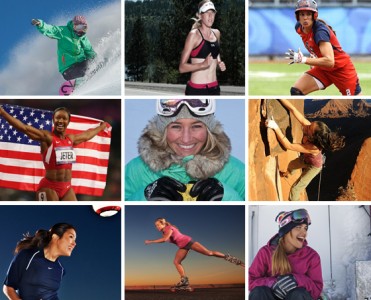 S&Co Participates in Global Sports Mentoring Program Created by espnW and U.S. Department of State
Stanton & Company is pleased to announce their participation in the espnW and the U.S. Department of State Global Sports Mentoring Program. This dynamic program, part of the State Department's broader Empowering Women Through Sports initiative, provides an opportunity for emerging female sports leaders from around the world to gain insight and experience with influential American women in sports-related fields.
''The areas of women in sports and mentorship are two things we're passionate about at Stanton & Company," states Amy Stanton, Founder and CEO. ''We're excited and honored to share our experiences and gain a unique global perspective through this amazing program." Stanton & Company, a premiere sports and lifestyle marketing and PR agency, was selected by espnW to participate in this highly esteemed program.
''We are thrilled to have Stanton & Company participate in this groundbreaking program," says Laura Gentile, Vice President, espnW. "Given their extensive experience in sports marketing and their unique focus on women's sports and female athletes, they are an ideal partner."
Through the Global Sports Mentoring Program, Stanton & Company will host an international participant from Cairo, Egypt, giving her a unique opportunity to develop and strengthen her skills while gaining experience in the U.S. sports arena. The agency has developed a program structure that will foster a hands-on learning experience, guided by Amy Stanton and other senior-level executives. The goal is to provide the mentee with further insight to create an action plan that she can begin to implement in her home country.
The program is scheduled to begin on September 5th, 2012, kicking off in Washington, D.C., and will conclude with a debriefing and evaluation by all participants at the end of September.
Posted on: August 22, 2012