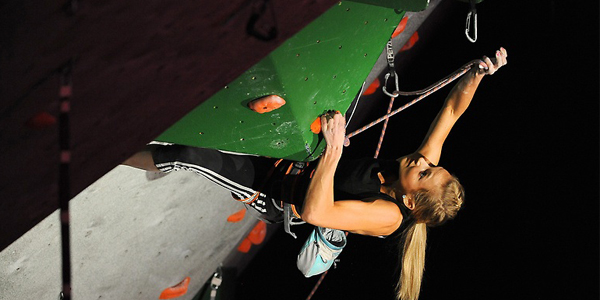 EpicTV Women's Weekly 18: Sasha DiGiulian up for yet another Salewa Rock Award in Arco Italy and Kim Reynolds
Sasha DiGuilian takes a minute out of her busy travel schedule while stopping through her home base in Washington, DC, inbetween orientation at Columbia University and the Arco Rock Masters awards and World Cup Climbing Competition to talk about being on top at the age of 19.
Kim Reynolds joins EpicTV in the studio, on a visit from her hometown in Ridgway Colorado to talk about Chicks Cilmbing, rock and ice climbing clinics that teach women the skills and confidence they need to get out climbing.
Click here to watch the video.
Source: EpicTV
Posted on: September 4, 2012