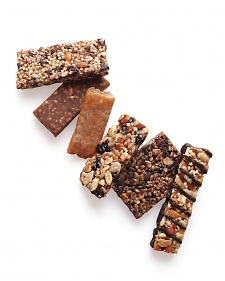 WholeLiving.com: Snack Bar Giveaway
Around 4 o'clock every afternoon, all of us at Whole Living are ready to hit the bar. Snack bars, that is.
We tried 68 to narrow down our favorites (all 200 calories or less) for the September issue, and now we want to share them with you! We're giving five winners each tasty selections from Two Degrees, Kit's Organic, Onebar, Pure Naturals, and Kind. To enter, just answer this question in the comments section: What is your favorite afternoon snack?
For more information on Pure Bar, please click here.
Source: WholeLiving.com
Posted on: September 13, 2012