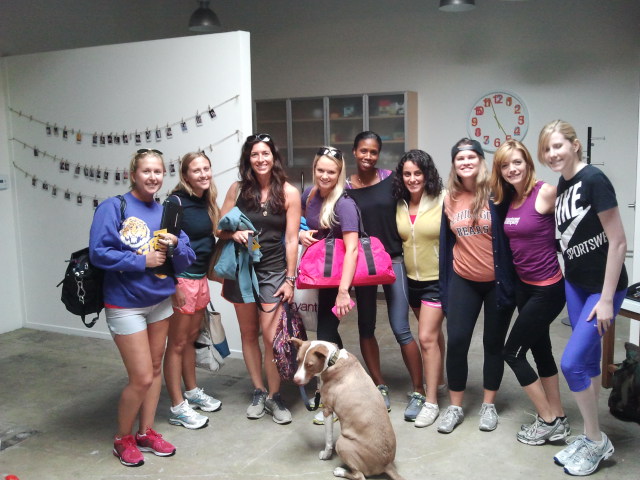 DINA'S DAILY DIARY: SO, THAT'S MY VERY FIRST BLOG POST! by Dina Louis
I'm lucky to have been selected in this amazing program Global Sports Mentoring Program organized by State Department, espnW and UT. The vision of the program is to empower girls and women through sports and equip the 17 women selected from all around the whole to go back to their countries and create sports opportunities for girls and women and also to increase their involvement in sports.
These 17 women are then sent their mentees from different states in America. I also got lucky to be mentored by Stanton & Company it is a full-service marketing and PR agency, S&Co develops a customized strategy and plan based on each client's business objectives, and tailors the tactics accordingly it mainly works with Athletes.
I've been swimming for 14 years of my life of which 12 were on Egypt's national swimming team. I am here because one of my goals is to start my own value driven swimming academy back home! I'm so excited to learn and know more about sports structure in general too.
So enough with all the info. My 2nd day at Stanton was a beautiful team hike through Temescal Canyon! So looking forward to many other teachings and amazing activities!
Posted on: September 14, 2012