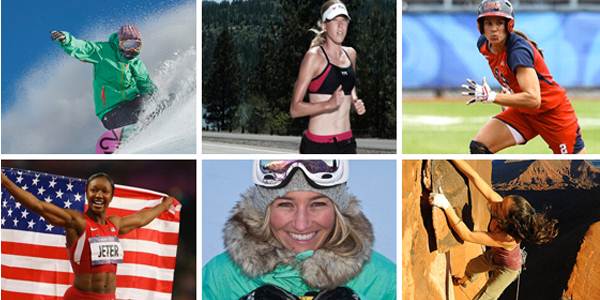 Women In Sports and Events (WISE) Los Angeles Advisory Board offers Insights In Upcoming Panel
Both beauty and brains fill Club Nokia to Hear Stories of Success, Failure, and Triumph at 2012 WISE (www.womeninsportsandevents.com) Event
Los Angeles-(September 24, 2012)-Evening with the 2012 Advisory Board WISE Event held by the WISE Los Angeles Chapter at Club Nokia L.A. Live on Monday September 24, 2012 from 5:30PM to 8:00PM (PDT) presents advisory board members from AEG, FOX Sports, and Stanton & Company and their success-driven stories.
This evening will feature Mary Strong, owner of the 2011 Best of South Bay Yoga Studio, the Green Yogi in Manhattan Beach, as the moderator to a panel of successful women. Panel members Karen Brodkin, Executive Vice President of Business and Legal Affairs at Fox Sports Media Group, Susan Rosenbluth, Senior Vice President of AEG Live/Goldenvoice and Amy Stanton, Founder & CEO of Stanton & Company, LLC share learning  opportunities on their road to high-powered positions.
Having etched themselves as thought leaders in their respective work places, panel and WISE advisory board members Brodkin, Rosenbluth and Stanton offer advice and coordinate with other WISE chapters to help women advance their careers around the nation. Evening with the 2012 Advisory Board attendees can ask questions and learn from these motivated ladies how to align their career goals with everything they have planned for their personal life by removing roadblocks and identifying opportunities.
"We work in a relationship business. It's all about shared experiences," said Brodkin. "WISE provides such valuable opportunity to learn how we can all further our relationships skills through shared experience, guidance and mentorship. My goal is to share mine and learn from yours."
WISE members and attendees will gain insight into what panel members have learned from their biggest challenges and what drove their perseverance and motivation. This timely and engaging Evening with the 2012 Advisory Board will bring together highly successful women executives to capture lessons learned, connect perspectives, and share common experiences. Attendees can apply what they learn from this panel to their own career strategies and get great advice and new ideas for leading now and into the future.
"It was been a great experience being part of the WISE advisory board over the past year and I look forward to continuing to share my insights with WISE members," said Stanton. "WISE recognizes how important it is to foster mentorship—I've always been so grateful to my mentors, each of whom has played a big role in my career, and I'm happy to give back in whatever ways I can."
The Evening with the 2012 Advisory Board WISE Event is free for WISE members and $25 for non-members. For more information about the event or to purchase a ticket, please visit: http://www.womeninsportsandevents.com/.
About Women in Sports and Events (WISE)
WISE is a networking outlet catering to women in the sporting and event industries. It values the potential that women have in the business world and through meetings, events, and mentor programs, it provides women with support to move forward in their careers and be successful business women. For more information, please visit: www.wiselosangeles.com
About Women in Sports and Events (WISE)
WISE is a networking outlet catering to women in the sporting and event industries. It values the potential that women have in the business world and through meetings, events, and mentor programs, it provides women with support to move forward in their careers and be successful business women. For more information, please visit: www.wiselosangeles.com
Posted on: September 17, 2012