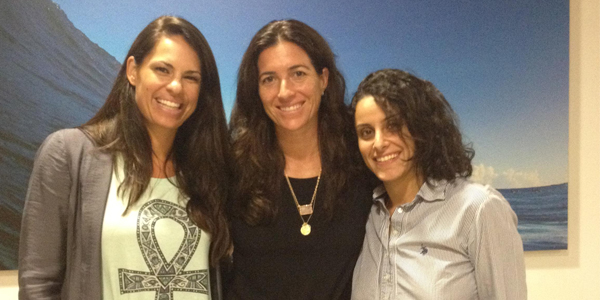 DINA'S DAILY DIARY: MEETING WITH JESSICA MENDOZA by Dina Louis
Today I had the chance to meet with Jessica Mendoza, Jessica is now President of the Women's Sports Foundation, she was a Member of the US Women's National softball team 2001-2010 Olympic Gold Medalist in Athens, Olympic Silver Medalist in Beijing, and I can still go on.. J
Jessica is doing these very cool clinics where she goes and teaches basic to advanced fundamentals in softball. What I like the most about these clinics is integrating between sports and life values such as teaching young girls about self-confidence, leadership skills and the best ways to visualize success as an athlete.
I have learnt a lot from how she operates her clinics and how she is now giving back to her community and to girls specifically after being an all-time star!
Later that night I had such a fun night out with Dana from S&CO team where we went to the Pier and had a great dinner at the promenade!
Posted on: September 19, 2012