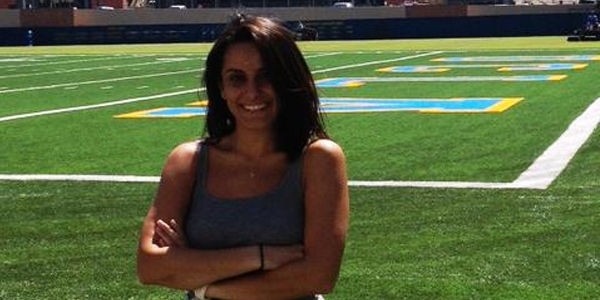 DINA'S DAILY DIARY: THE UCLA EXPERIENCE WITH SUE ENQUIST by Dina Louis
The very next day Amy set me this awesome meeting with Sue Enquist from UCLA. And I actually got the chance to visit the campus. It was one of the most beneficial and impressive meetings that I had during my stay up till now. Sue has been coaching Softball for 27 years in UCLA and now acts as an advisor for Collegiate sports at UCLA. I got to learn about all their sports structure and I got to know A LOT about John Wooden and his impact of which I was inspired by!
It was very beneficial for my own action plan and vision to find such an entity that integrates life values with sports through the Pyramid of Success.
I am really looking forward to start an academy with similar values and structure, won't be that big of course !
Posted on: September 24, 2012