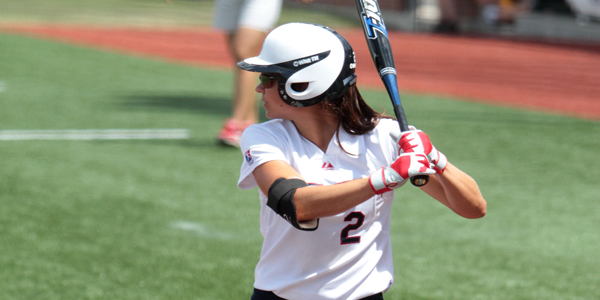 Stanford will add eight new members to its Hall of Fame
The rich and proud tradition of Stanford Athletics will be enhanced by the induction of eight new members to Stanford University's Athletic Hall of Fame.
The inductees will be Ellen Estes '02 (women's water polo), Ron George '92 (football), Larissa Fontaine '99 (women's gymnastics), Dan Hanan '90 (men's volleyball), Brad Hauser '00 (men's cross country, track and field), Misty Hyman '01 (women's swimming), Meredith McGrath '93 (women's tennis), and Jessica Mendoza '02 (softball).
All of the inductees will be honored at a private reception and dinner at McCaw Hall in the Frances C. Arrillaga Alumni Center on Friday, Nov. 9, beginning at 6 p.m. The class also will be introduced at halftime of Stanford's football game against Oregon State on Nov. 10.
Here's a look at the Stanford Hall of Fame, Class of 2012:
Ellen Estes '02, women's water polo:
A four-time All-American in a career that spanned six years on The Farm, Estes was one of the key players on Stanford's first NCAA champion team, in 2002. Estes scored 214 career goals, highlighted by a program-record 93 in 1998. Away from Stanford for two seasons as she prepared for the 2000 Olympics, Estes returned to co-captain Stanford's 2001 and 2002 teams, scoring twice in the Cardinal's 8-4 NCAA title-game victory over UCLA in 2002, under coach John Tanner. Internationally, Estes was a member of the U.S. senior national team from 1999-2004, winning Olympic medals in 2000 (silver) and 2004 (bronze), as well as helping the U.S. to FINA World Championship gold in 2003.
Jessica Mendoza '02, softball:
One of the most recognizable names in the sport, Mendoza played for Stanford under John Rittman from 1999-02, and became a two-time Olympian, an ESPN analyst and reporter, and a professional player. At Stanford, Mendoza became the first four-time NFCA All-American in program history. The Camarillo (Calif.) native, played on the 2001 squad which made the school's first appearance in the Women's College World Series. The 1999 Pac-10 Newcomer of the Year and 2000 Player of the Year, Mendoza still holds school career records in batting average (.416), hits (327), home runs (50), slugging percentage (.719), runs scored (230) and stolen bases (86). Mendoza went on to win an Olympic gold medal at the 2004 Athens Games, and a silver at the 2008 Beijing Games, and helped the U.S. to three World Championship and three World Cup titles. She also played professionally in the National Pro Fastpitch league, winning MVP honors in 2011.
With the addition of these eight individuals, the Stanford Hall of Fame will number 389. The Hall of Fame was the brainchild of the late Walt Gamage, the longtime sports editor of the Palo Alto Times, and the first class was inducted in 1954.
For more on this story, please click here.
Source: www.paloaltoonline.com
Source:
Posted on: September 28, 2012