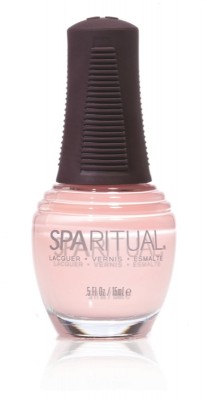 WholeLiving.com Celebrates Breast Cancer Awareness Month with SpaRitual
Breast Cancer Awareness Beauty Products: Which Ones Are Worth It?
Posted by Colleen Egan
Every October, the pink ribbons seem to multiply. On t-shirts, bags of chips — even hair straighteners. Believe me, I'm happy for increased awareness, so long as that translates into more research dollars, screenings for low-income women, etc. But how do you know where the money is going?
Ever since my mom was treated for breast cancer a few years ago, I've been asking a lot of questions about products in pink ribbon-emblazoned packages. How much is the company contributing? Are they donating a set amount that has nothing to do with whether or not I buy a product? To cut some of the confusion, here are some products that we can get behind.
SpaRitual's 2012 Breast Cancer Awareness Collection – The collection includes three shades of pink (what else?) polishes — Wellness, Survivor, and Courage — and 20% of profits will be donated to Cancer Schmancer, an early detection education and cancer advocacy program developed by actress Fran Drescher. This collection, like all SpaRitual nail lacquers, are free of DBP, toulene, and formaldehyde.
For more information on SpaRitual, please click here.
Source: WholeLiving.com
Posted on: October 1, 2012