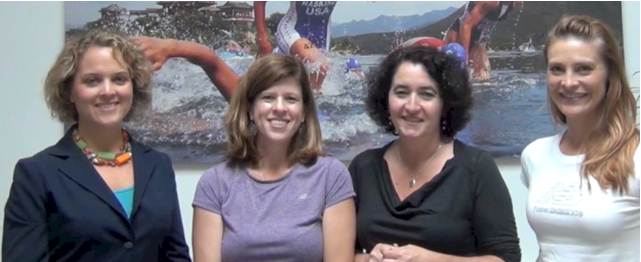 MakeBetter Challenge: Eating Healthy on Vacation
It seems like every other weekend lately we have had a family trip. From a conference in Ojai to a family camping trip in Joshua Tree to the Wild Animal Park in San Diego. All of these trips have made the #MakeBetter Challenge more challenging. The Make Better is a 9 month plan for better health where Sarah Auerswald and I are learning to eat healthier and make exercise a priority. Although I did well during the past trips, I'm worried that an upcoming trip to Paris (cheese, wine, bread!) will push me over the edge.
I asked our #MakeBetter Celebrity Dietician Ashley Koff RD  for a few tips to eat healthyduring vacation. Next week Fitness Expert Holly Perkins  suggests how to sneak in exercise in between sight seeing.
Ashley Koff – OK, so the first thing is to recognize that France offers better quality options more readily than we find in the US – that's not to say there is not crap, but there is a lot of good stuff too.
1) The biggest downfalls actually occur on travel days or failure to escape exhaustion from travel which starts a caffeine / sugar cycle. Pack nutrient balanced travel options which include nuts, seeds, Pure & ProMax bars, and ideally bring a good meal with you for when you depart
2) Don't get dehdyrated – make sure to drink plenty of water and consider traveling with Ultima Replenisher or powdered coconut water to stay hydrated
3) Keep regular – but not with fiber – use magnesium (Natural Calm) on your flight and at nights to make sure you keep your body's muscles relaxed and moving
4) Stay nutrient-balanced & practice portion control: you can have anything you want if you don't have too much of it (as long as its good quality) but you will keep your energy levels in check with nutrient-balanced eating. If you want the bread and cheese (1 portion) than you can only have veggies with it, not a pastry or a pasta
5) Veggies! Make sure to get them in as often as possible
6) Bring some snacks or get some to have between meals so that you aren't starving at a meal or to turn to if what you thought you ordered turned out to be something else
7) Alcohol is a dessert – if you want to have a glass of wine then keep it to only a bite of another treat
Posted on: October 19, 2012