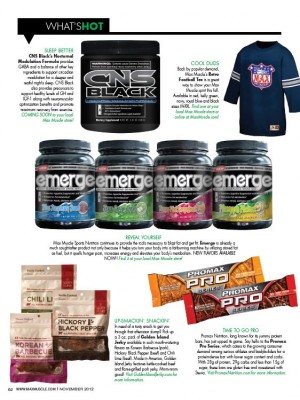 Time to go Pro with Max Sports & Fitness Magazine
Promax Nutrition, long known for its yummy protein bars, has just upped its game. Say hello to the Promax Pro Series, which caters to the growing consumer demand among serious athletes and body builders for a protein-dense bar with lower sugar content and carbs. With 28g of protein, 29g carbs and less than 15g of sugar, these bars are gluten free and sweetened with Stevia.
For more information on Promax Nutrition, please click here.
Source: Max Sports & Fitness Magazine
Posted on: October 24, 2012