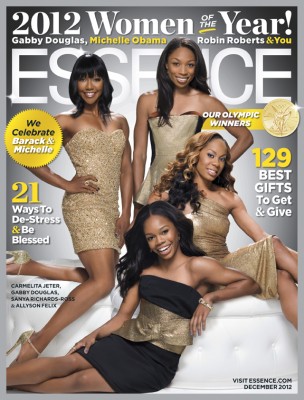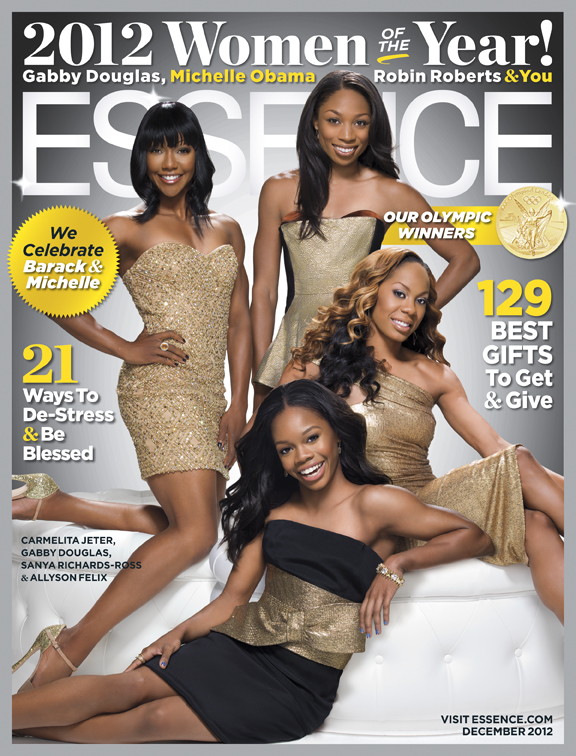 Olympic Champions Gabby Douglas, Carmelita Jeter, Sanya Richards-Ross & Allyson Felix Cover Essence Magazine
2012 Olympic Champions Cover Essence Magazine
The Olympics may be well over, but the champions who made history and won it all are still shining.
Olympic champions Gabby Douglas, Carmelita Jeter, Sanya Richards-Ross and Allyson Felix grace the cover of the December issue of Essence magazine all smiles and looking like gold.
The December 'Women of the Year' edition of the magazine features 2 covers, with Gabby stealing the spotlight as the cover girl for the other one.
Posted on: November 27, 2012