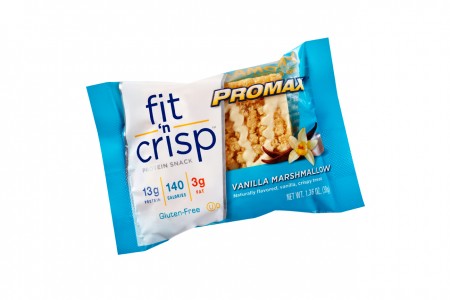 Holiday Snacking with Easy Eats Magazine
Welcome to the Easy Eats December Gift Giveaway!
It's the most wonderful time of the year! Visit our Gift Giveaway Calendar
to see each day's featured gift as well as the rules for entry.
Today's gift is from Promax
Finding snack and energy bars that are guaranteed gluten free can be complicated; we even did a whole Taste Test spread in our January 2012 issue to make it a little easier. Luckily with today's giveaway, 10 readers will each win 2 boxes of Promax
Fit 'n Crisp Bars and a Promax t-shirt, valued at $20!
We love the chewy, homemade taste with just a touch of sweetness in both flavors. And with 13 grams of protein and only 140 calories, we don't need to run a half-marathon to work one off. Promax Fit 'n Crisp bars are peanut free, vegetarian and contain no artificial sweeteners or flavors, high fructose corn syrup, maltitol or
gelatin!
To enter, tell us what you'd do with your gift or what you're looking forward to this holiday season by leaving a comment below!
And for more information, check out Promax Fit 'n Crisp on the web, like them on Facebook or tweet away with them on Twitter.
For more information on Promax Nutrition, please click here.
Source: Easy Eats
Posted on: December 6, 2012