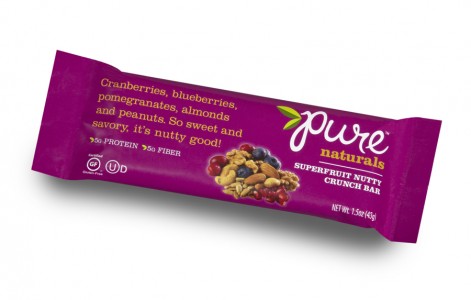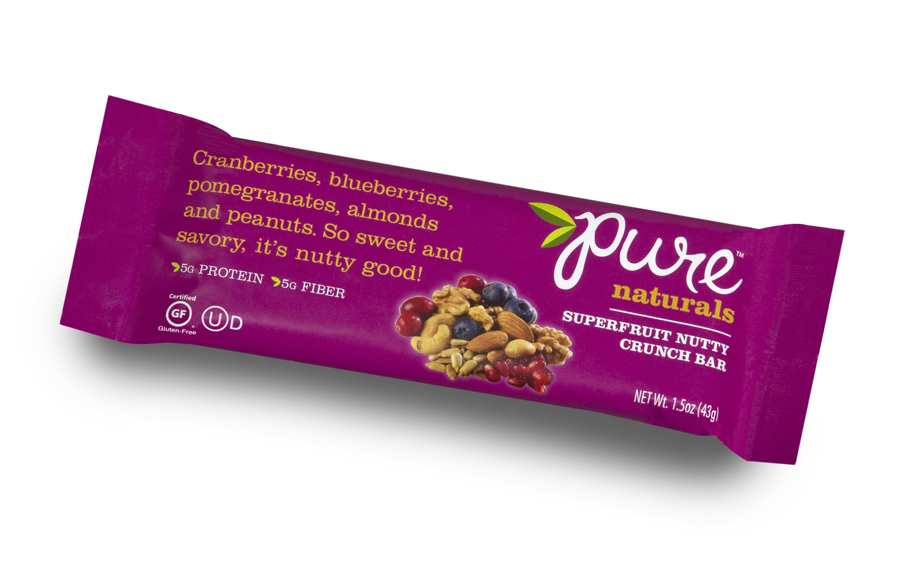 Ski Magazine Names the Best Energy Bars for Skiing
Pure Naturals Superfruit Nutty Crunch bar
If you consider peanut-butter-and-jelly comfort food, this is your bar. It has the look and texture of a granola bar, but the taste is pure PB&J. It has 14 ingredients-mostly fruits and seeds (almonds, peanuts, cranberries, sunflower seeds, pomegranate and chia seeds, to name a few), plus brown rice syrup, organic tapioca syrup and organic agave fiber to add sweetness-but only 12 grams of sugars. And unlike most peanut-butter-and-jelly sandwiches, it's gluten-free, vegan, and slips in your pocket without getting smushed.
Freeze Factor: A little crunchier but still tooth-friendly
Also Try: Pure Organic Cranberry Orange bar
For more information on Pure Bar, please click here.
Source: Ski Magazine
Posted on: December 7, 2012