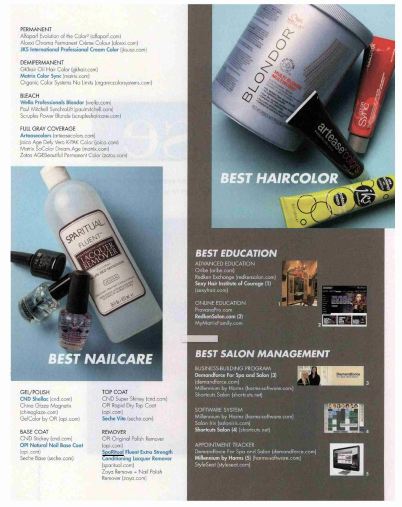 Beauty Launchpad Readers Choice Awards
It's that time of year again: the ninth annual Readers Choice Awards.  Tens of thousands of votes were cast and 228 products emerged victorious, as selected by you! We've listed every winner here, in alphabetical order and with the product photographed listed in blue, so you can see which products the industry's brightest feel are the best bets.
Remover: SpaRitual Fluent Extra Strength Conditioning Lacquer Remover
For more information on SpaRitual, please click here.
Source: Beauty Launchpad
Posted on: December 27, 2012