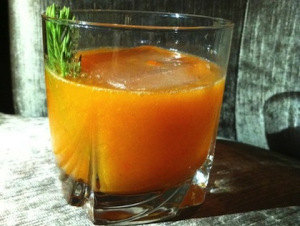 Where to Drink the Most Unique Cocktails in LA
Whether you call them bartenders, barsmiths, mixologists or cocktail chefs, the men and women behind the bars across the city have been busy stirring and shaking unique combination of ingredients into luscious libations.
When thinking about the best unique cocktails in LA, the name Matthew Biancaniello rises to the top of many cocktailians lists. His recent departure from The Library Bar at the RooseveltHotel
has left him more time to attend to his consulting projects and private events. Booking Biancaniello to bartend a party ensures that guests will be treated to custom crafted drinks made with quality spirits, combined with farmers market fruits, vegetables, and herbs as well as bitters and other ingredients made by local companies and around the world.
Biancaniello's favorite new unique cocktail ingredient is something hard to get. "It is kind of cool that I am trying to get this birch liqueur from Iceland distributed in LA," says Biancaniello. "It's not for sale, yet I can offer it my private parties with fuji apples, cinnamon, hachiya persimmon, honey syrup and fresh lemon juice. I call it Into the Woods. A regular of mine from the Library Bar, who is a private chef, brought back a bottle from one of her recent jobs in Iceland. I fell in love with it."
Source: CBS Los Angeles
Posted on: January 14, 2013