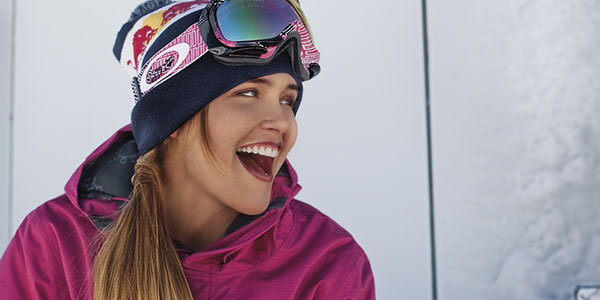 Grete Eliassen Eyes Sochi Olympics
Look out Shaun White and company. The women were also aiming — and flying — high at the X Games in Aspen, Colo., this year. The winter action sports competition drew female athletes who were having the "most air time I've ever seen," said Chanelle Sladics, a slopestyle snowboarder-turned-ESPN commentator. "It's a really fun position for me to highlight just how amazing these women are," she told genConnect. Click here to watch skier Grete Eliassen, the first woman to win gold in halfpipe at X Games, discuss how she's training for the 2014 Olympics.
Eliassen told genConnect CEO Nancy Spears she hopes to compete in slopestyle skiing events in Sochi, Russia. "It's just a huge new platform for us in skiing," she says. "I'm really excited to get women's skiing out there."
Eliassen, who holds a world record of 31 feet, says she is happiest in the air. "I've always been a girl that just loved doing the biggest jump off a jump and getting air," she says.
Spears also talked with snowboarder Maddy Schaffrick and freeskier Brita Sigourney about preparing for X Games competition, which takes place in late January. "You have to make sure that you're on your game, and usually you want to get all your tricks done before that day so you know where you are and where you stand," Sigourney says. "But mostly just try to have fun and go with the flow."
To watch Grete on genConnect, please click here.
Source: genConnect
Posted on: January 29, 2013