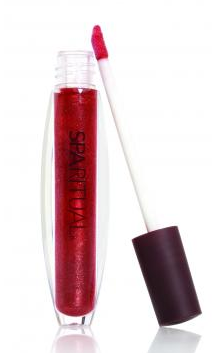 Beauty Isle: Moisturizing Lip Glosses
What we're seeing in the beauty aisle? A spate of new nourishing lip glosses and tints thatmoisturize your lips with plant oils and extracts as they disperse really rad color. That's a two-for-one benefit that traditional lip glosses don't have, and something to seriously smile about.
Here are three new moisturizing shades on the shelves that we recently spied and tried:
Old Hollywood Glamour
Kjaer Weis Lip Tint in "Romance"
A subtly sexy reddish-pink, inspired by old Hollywood films, is the latest shade of this all-natural shea-butter-infused lip tintthat's Little Black Dress luxe. It comes in the indie beauty company's signature chic packaging (watch heads spin when you click it open), and you apply it with a brush or fingertip. It goes on dry and lasts for ages. Layer it on for night; scale it back for the office. ($48)
New Sheer Glosses
"Radiant Red Shimmer" by SpaRitual
SpaRitual, known for their gorgeous vegan nail polishes and collection of organic body care,  just debuted their first-ever collection of vegan lip glosses that's also gluten-free. The four-shade collection is loaded with nut butters and oils, which gives a sheer, transparent shine that doesn't feel too slick. Mica adds a bit of shimmer, fruit extracts impart antioxidant nourishment, and if you lick your lips, vanilla extract (not a mouth of chemicals) is what you'll taste. ($18.50)
Hot Of-the-Moment Colors
Meant for long-wear natural glam, the new shades from this rock-and-roll-inspired lip-loving line are on the sticky side, so they stay put. They're designed by former model-turned-makeup artist, Theo Kogan.Look for an of-the-moment orange, a glam-rock silver, and the new electric, Nina (which looks great with my pale winter skin). All are loaded with plant butters and oils, so your lips won't dry out. ($21) —Melisse Gelula
For more information on SpaRitual, please click here.
Source: Well + Good
Posted on: January 31, 2013