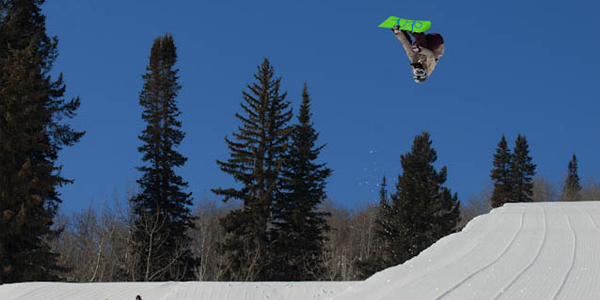 Gretchen Bleiler excited about Sochi Olympics
KUSA – The Winter Olympics in Sochi, Russia may not be until next year, but Colorado snowboarder Gretchen Bleiler couldn't be more excited.
Bleiler is currently competing in a test event in Sochi and says the city is buzzing with preparation for the Games.
"There is definitely a lot of construction going on and a lot of people working really hard to get everything up and running," Bleiler said. "I was here in 2008, and it feels like a different world with the Olympic movement."
Bleiler suffered a serious eye injury, while training on a trampoline in June 2012. After recovering from a broken left-eye socket, broken nose and concussion Bleiler says she is glad to get back to snowboarding.
"I'm not quite at my potential yet, but everyday is a good day," Bleiler said. "It's nice to be competing again because I'm a competitor. The second you put me in there, competing with all the girls, my level of riding goes up another level. So I'm just excited to be back here."
After the first day of the test event, Bleiler earned a spot in the semifinals. She will fight for a spot in the finals on Thursday.
Bleiler says she will return to Colorado to train in Aspen and then participate in the U.S. Open in Vail in March.
For more on this story, please click here.
Source: 9news.com
Posted on: February 13, 2013