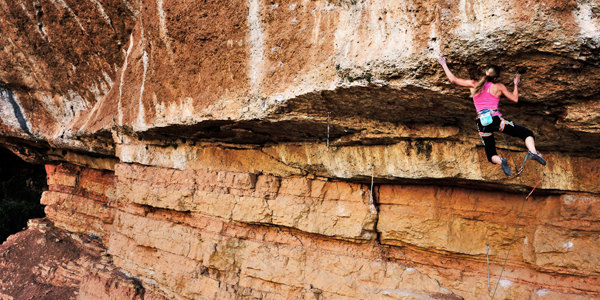 Sasha DiGiulian Climbs to New Heights
Think you could balance the pressure of being a full-time student and a professional rock climber? Sasha DiGiulian, first-year student at Columbia University and world ranking leader in female outdoor sport climbing does it every day. The 20-year-old picked up the sport at her brother's birthday party in 1999, and has been blazing the trail for female rock climbing ever since. When not studying for her creative writing and business majors or hitting the gym, Sasha also serves as an athlete representative for the International Federation for Sport Climbing and is pushing to get rock climbing included in the 2020 Olympic Games. Watch as she shares the difficulties of balancing college and climbing, and how she copes with the stress of both.
Click here for the full story and to see the video.
Source: womenworking.com
Posted on: February 19, 2013