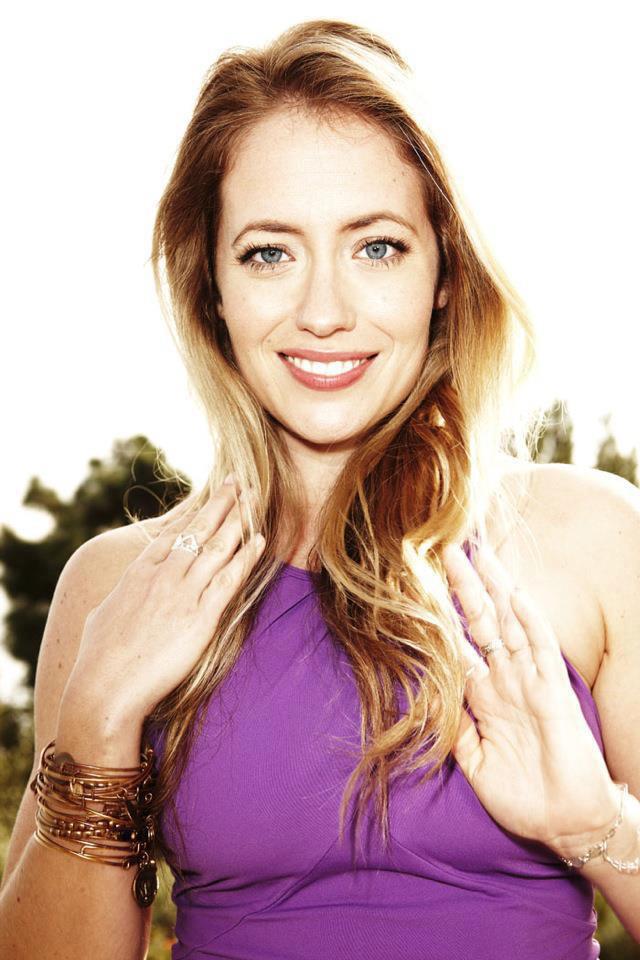 YOGANONYMOUS YOGANONYMOUS Spotlight on Kathryn Budig: Love, Balance, Her Practice & More
We recently caught up with one of our favorite yogis on the scene, Kathryn Budig, to chat about all of her recent contributions to the community, her latest migration, her upcoming event in Colorado & more.
Check out some of our conversation featured below:
YOGANONYMOUS: So we hear that you've recently moved on to greener pastures down south. Can you tell us a bit about the big move? How's it been?
Kathryn Budig: It was terrifying to leave LA after 8 years. My fiance lived in Florida and we had been long distance for over a year. He was unable to move and all my career really calls for is internet access and an airport so I knew what I had to do. I love my work but I love 'love' even more. It was one of the scariest choices I've made and also one of the best. I feel like I really understand 'balance' now. Not only on my mat but in my life and how much stronger it can make you as a person. I highly recommend taking chances especially when it's something you've longed for.
YOGANONYMOUS: Totally, we couldn't agree more. Love is the way. No Doubt. Well, speaking of balance, you are clearly super busy these days, we see you everywhere; teaching a ton, a new DVD and now your new book. Can you tell us a bit about your new releases?
Kathryn Budig: My Aim True Yoga DVD was a fantastic experience. I created content that would be challenging yet accessible and hopefully keep you popping it back in to learn from again and again! I wanted it to be whimsy, colorful and fun and remind people that yoga makes us stronger and joyful.
The book was a year long project that released in October and I'm very proud of my baby:) I'm a contributing editor for Women's Health Magazine, so I wrote The Women's Health Big Book of Yoga for them through Rodale Press. It's a huge guide to yoga all the way from postures and history to nutrition and living your yoga.
YOGANONYMOUS: That's awesome, we can't wait to check it out soon. We also know, of course, that you do a ton to give back as well. You co-founded Poses for Paws, can you tell us a bit about your initiatives there?
Kathryn Budig: Animals are my Achilles heel and I've always wanted to do as much as possible to ensure they're taken care of. I have 3 dogs who inspire me daily and realized that it's so easy to give back as a yoga teacher. That lead me to help create Poses for Paws which chooses different shelters/organizations to support through classes, events and products. I've been encouraging other teachers around the world to hold their own events to support us and a local favorite shelter. Basically anything to help inspire people to get out there and help/make a difference! It doesn't take much. Just a lot of will and love.
YOGANONYMOUS: Oh yea, and that is the real yoga for sure! Awesome. We understand that you have a big gig out in Boulder with our friends Hanuman Presents coming up, too. Can you tell us a bit about what it has been like working with that crew and what its like heading back to CO to teach?
Kathryn Budig: It's honestly one of my favorite places to teach. Such a soulful, loving group in a gorgeous location. I'm thrilled to get two stops there this year and that it's right around the corner!
For more on this story, please click here.
Source: yoganonymous.com
Posted on: February 26, 2013