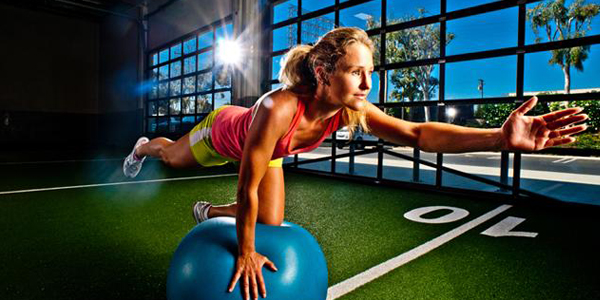 In the Gym with Pro Snowboarder Gretchen Bleiler
The Olympic athlete walks you through 3 of her go-to moves for optimal performance
Snowboarding is one of the most deceiving sports of all. Pros like Gretchen Bleiler make it look so easy, but making it down the mountain in one piece requires a rock-solid core, flexibility, agility, and the ability to quickly adapt to unpredictable terrain. Honing all of those skills without spending hours in the gym every day requires a smart training plan-which the Team USA and X-Games snowboarder shared with Go Pro Workouts (Check out the full 8-week program here, and enter promo code "GPWNOW" for 50 percent off!).
For a sneak peek at how Bleiler prepares for events like the Winter Olympics, check out three of her go-to moves below. Whether you're training to compete, want to improve your stamina for a day on the hill, or even just tone your body, no one knows more effective strength and conditioning secrets than pro athletes.
For more on this story and to see video clips, click
here
.
Source: shape.com
Posted on: March 1, 2013