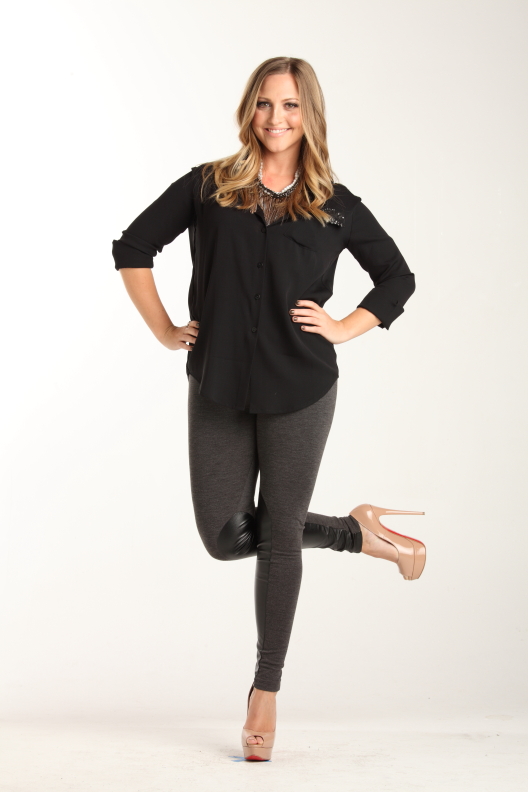 LEAH-VAIL SOLOFF GETS HER VERY OWN CARDBOARD CUTOUT by Leah-Vail Soloff
Recently, I was invited to take part in the Daniela Corte LA legging launch at the W Los Angeles Westwood with LA Confidential Magazine. Daniela Corte has been a friend of mine for over eight years and offered me the first PR job I had ever had while attending Emerson College in Boston, MA. It was this foray into the business that helped me consider a career in public relations, so it was an honor to be a part of such a special night for her. As part of the campaign, we were invited to first be photographed in Daniela's new leggings for a spread that will be in LA Confidential. I was so nervous to participate especially amongst the caliber of the other Los Angeles influencers that were taking part. However, the second the camera turned on I was able to channel my inner-baby model days (yes it's true, thanks mom) and had no problem hamming it up in front of the camera. It was such a fun day, involving mingling with the other tastemakers and getting to know them all while posing for the camera.
Once the photo shoot wrapped, the photos were edited and then printed as life-size cutouts for the event. So lo and behold when I walked into the event with my mother as my date there it was! My alter ego as a life-size cutout for all to see. My mom and I laughed about how funny it would be to actually have two of me but we simply agreed there would be too much talking! It was such a fantastic night, so many great friends and supporters came out to help support Daniela's launch in LA as a designer. As a publicist, my job is often to attend events and talk with editors, influencers, and other publicists so it was a treat to finally have the opportunity to be a part of a launch for a friend that means so much to me.
It's so important for our industry to be able to have face time with editors, producers, and other professionals so that we can share ideas and discuss our brands in a relaxed setting. As the event was coming to a close, I realized that this was such a pivotal point in my career – one where I felt lucky to have discovered that I was truly excited to come to work every day. Finally, it all set in, I was doing exactly what I wanted to in my life and what that alone was such a rewarding feeling.
Posted on: March 4, 2013