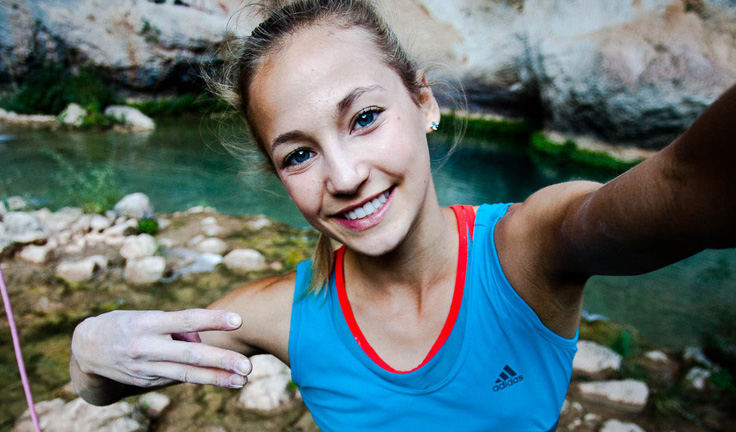 Sasha DiGiulian is on top of the world
DiGiulian is now considered the best female climber in the world, winning her first world title on her first attempt, she is also reigning US National Champion and in 2011 she won the World Championships in Arco, Italy. She has told about how she used to climb out of her cot as an infant and later progressed to climbing about on the monkey bars with other kids, which quickly progressed to her taking on other climbers in competition on rock walls.
After finishing High School, DiGiulian took a year off and travelled the world as a professional climber but since last year she has balanced her climbing career with the role of full-time student of business and marketing at Columbia University, New York. Still though to stay in shape and on top of her game she has to put in a full three-hours training every day, on top of her studies.
Sasha is also travels widely as a motivational speaker and is also a She has long been the teenage sensation and poster girl for a sport and is also an Athlete Representative she is helping the International Federation of Sport Climbing to have the sport included on the Olympics.
For more on this story, please click here.
Source: www.swide.com
Posted on: March 5, 2013