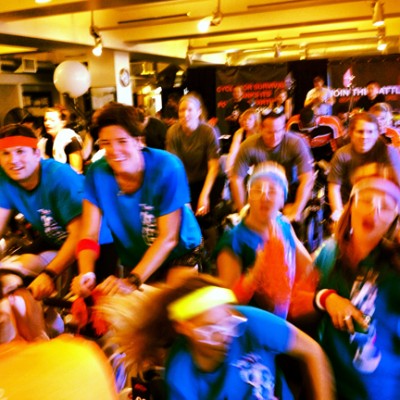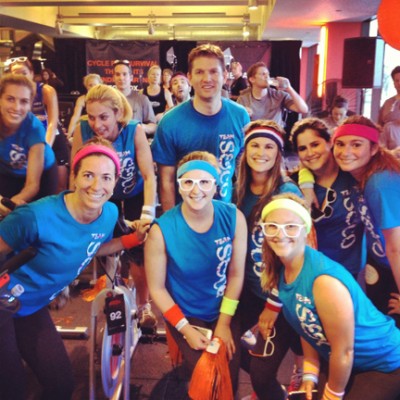 S&CO SPINS TO RAISE MONEY FOR CANCER by Stanton & Company
This weekend the S&Co team participated in an amazing charity event, Cycle for Survival. The organization was started by a very inspiring woman named Jen Goodman who fought a rare cancer for a number of years and started Cycle for Survival to support others in the fight. We raised more than $8,000 for Memorial Sloan Kettering's rare cancer research and are so grateful to all of our friends and family that supported us.
Our team was fantastic. We had most of the S&Co team riding (with moral support from Maikel and Fleur) and special guests including one of our clients, the amazing Nicole Branagh. We had a good look going with noticeably bright blue "Team S&Co shirts" with fluorescent accents (headbands, wristbands). Between the spinning, the dancing and cheering, and the general excitement from the day, it's fair to say that we gave it all we had. Check out these photos and video from the day
We're already starting to plan for next year so let us know if you'd like to join the team!
Click here to watch the video of team S&Co.
Posted on: March 5, 2013