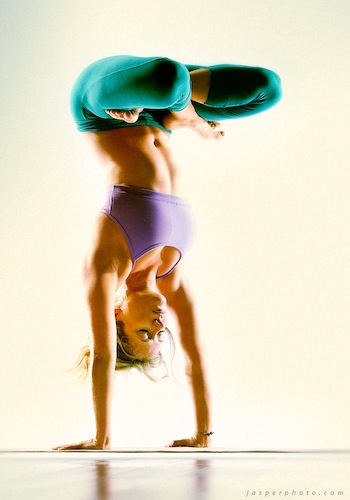 27 Mind-Blowing Inversions From Rockstar Yogis
Here at MBG we love yoga and we love going upside down! We know how difficult it can be to invert, and how great it can feel when you finally get the strength, grace, and confidence to balance in a headstand.
So we reached out to some of the best yogis in the world to find out why they love inversions, and asked them to share some of their favorites.
We were amazed by the responses and hope you are, too.
Sit back, relax, and be amazed at what the human body can do! And perhaps get inspired to go upside down yourself!
Kathryn Budig
Pose: Handstand variation.
Location: Venice, California. Shot by Jasper Johal.
Why I love being upside down: There's a sense of freedom in being upside down—it's full of the unknown. I might soar, I might crash, but no matter what it brings me into the exact moment and that's freedom.
For more on this story, please click here.
Source: www.mindbodygreen.com
Posted on: March 14, 2013