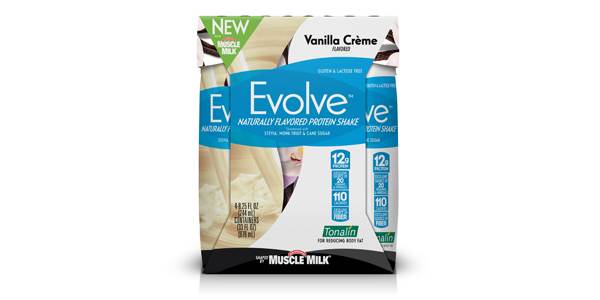 6 Ways to Stay Fit as a Busy Mom
1. While your kids are on the playground, play with them! Work your upper body with pull-ups on the monkey bars. Participate in a game of tag to get your cardio. Try a set of squats on the balance beam to work your glutes- with your back foot on the plank for balance and the other foot on the ground, lower yourself down and raise back up, keeping weight on the front foot.
2. If you're a new mom like me, target your back and arms with sets of Baby Supermans. Hold your baby so you're looking at each other and lift him into the air, extending your arms. You'll get to work on a bikini-ready upper body and bond with your baby at the same time. Win-win!
3. Don't forget to eat. Skipping meals can put you into starvation mode, actually causing you to gain weight instead of losing it. When I'm running around the city I always make sure to have something packed with nutrients on hand. I love Evolve's protein shakes and throw one in my bag so I know I'll cover my nutritional needs for the day, even on the go. It even has tonalin in it, a natural ingredient found to reduce body fat (though if you're pregnant or breast feeding ask your doctor first.) It's a great energy boost.
4. Actively supervise soccer practice – jog back and forth as the team moves along the field. If you're a baseball or football family, try bleacher steps. With your left leg on the bleachers, step down with your right leg, keeping your weight on your left leg. Return to start and switch. Get more of a glute workout by walking up and down the bleachers a few times.
5. Resist the urge to clean your kid's plates! If you're worried about wasting food, pack up their leftovers for them to eat later on. Snacking on two leftover chicken nuggets and three spoonfuls of mac and cheese can easily add 200 calories to your day.
6. Wear a heart rate monitor and track exactly how much you exercise in your daily life. I use Polar's because it tracks calories and heart rate on an easy-to-read watch on your wrist. This way everything you do, from browsing around Whole Foods to running after your kids, can count towards your goals.
Jennifer Cohen is a leading fitness authority, TV personality, best-selling author, entrepreneur and frequent guest on national media. She was the featured trainer on The CW's Shedding for the Wedding, mentoring the contestants' to lose hundreds of pounds before their big day, and she appears regularly on NBC's Today Show. She is the lifestyle and fitness spokesperson for Evolve.
To read the article, please click here.
Source: MomsLA
Posted on: March 14, 2013