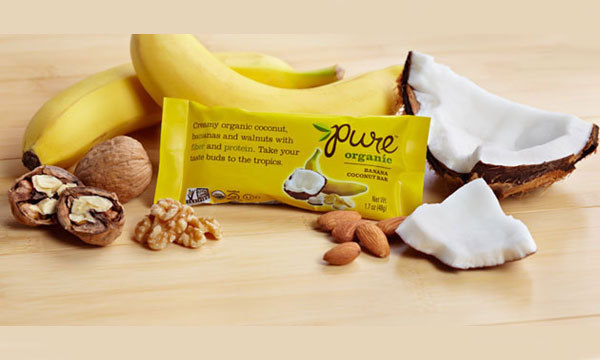 Best Snack & Breakfast Bars: Tested & Approved
Nowadays, new food products are popping up left and right, and snack and breakfast bars are no exception. We went to the table and tasted a TON of innovative snack and breakfast bars to find the best, so when you hit that afternoon slump at the office, are on the run in the morning, or need a little energy boost, you can just turn to our list to find the best.
Certified organic, gluten-free, non-GMO, and vegan, Pure Bar's Banana Coconut bar won for best in banana. Made with organic coconut, banana, dates, agave nectar, cashew butter, walnuts, and more, one taster noted that it "tastes like banana bread – very sweet." Full of fiber and protein, this bar will keep you satiated on those days you're crazed at the office or running around. Plus, check out a guest blog post from The Pure Bar's founder, Veronica Bosgraff on making time for breakfast and her three go-to breakfast recipes for when she's on the run!
For more information on Pure Bar, please click here.
Source: SpaFinder
Posted on: March 27, 2013