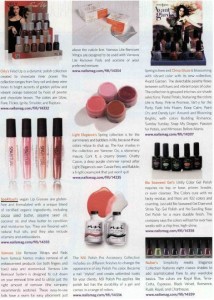 NAILS Product Spotlight
SpaRitual's vegan Lip Glosses are gluten-free and formulated with a unique blend of certified organic ingredits, including cocoa seed butter, sesame seed oil, coconut oil, and shea butter to condition and moisturize lips. They are flavored with natural fruit oils and they also include vitamins and antioxidants.
For more information on SpaRitual, please click here.
Source: NAILS
Posted on: March 29, 2013