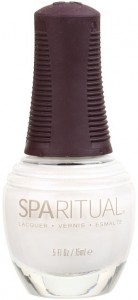 Polishes that will Pack a Punch to your Manicure
We can't help but get excited when the Spring nail polish shades come out, because we know there are always plenty of bright, vibrant options from which to choose. When it comes to showing off those nails, here are seven colors you should spring for at the salon.
SpaRitual – Meditate Nail Polish Collection (Energy) – Beauty There's no need to brood over what nail polish to use. This beautiful collection of nail polishes from SpaRitual features a gorgeous palette of soft and sophisticated colors that will complement your entire wardrobe, from casual day looks to energetic night looks!
For more information on SpaRitual, please click here.
Source: PopSugar Beauty
Posted on: April 12, 2013