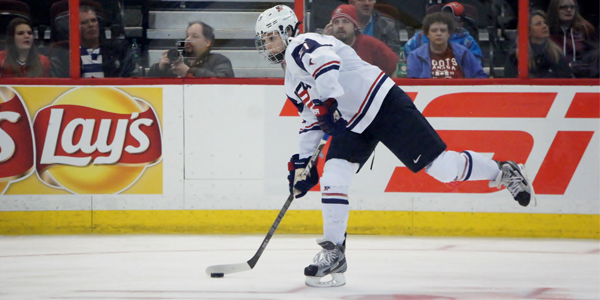 Behind the scenes at hockey worlds
Hilary Knight is a forward on the U.S. women's hockey team that won gold April 9 at the world championships.
The past week and a half has been a whirlwind of activity, ending with a victory against Canada for the world championship.
I am honored every time I have the opportunity to represent the United States and compete in the USA jersey. Since it is such a memorable experience, I like to take random pictures throughout my journey with my teammates. Hopefully these will give you a better look at us beyond the times when we are clad in our equipment, competing on the ice or in the gym. It should give you a better feel for our non-gladiator look — after all, we are the only team who can make navy blue and black look fresh!
For the complete story and the photo gallery, please click here.
Source: espnW.com
Posted on: April 18, 2013