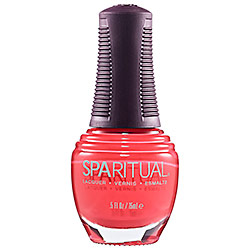 EcoSalon's 2013 Eco Beauty Guide
Welcome to the fourth installment of our seven-part Eco Salon Eco-Beauty Approved Guide: Makeup and Color. Coming up next is:
SpaRitual
Dedicated to the spa tradition, SpaRitual is committed to creating eco-friendly products and packaging perfectly crafted for the enlightened consumer. Their formulas use Vegan ingredients from around the world, including specially selected, organic and wild crafted plant essences and are naturally colored and free of synthetic dyes.
For more information on SpaRitual, please click here.
Source: Eco Salon
Posted on: April 26, 2013