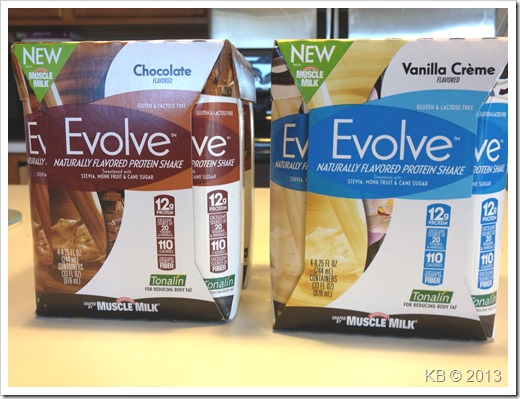 Navigating a Gluten-Free Life
Would you like to have more hours in the day? I sure would! While there is nothing I can do to give you more hours in the day, I do want to share a new protein shake, Evolve, for women that is packed full of vitamins and easy to grab and go. Refueling on the run saves time that we often scramble to find to properly refuel.
More about the Evolve shakes:
110 calories, 12g protein, 14g carbs, 3g fat, and 5g fiber.

EvolveTM…At a Glance:

• Naturally flavored, 110-calorie protein shake

• Olivia Munn's go-to beverage when she's on the go

• 12 grams of high quality protein

• Includes Tonalin® CLA which helps reduce body fat

• Sweetened with stevia, monk fruit and cane sugar

• 20 vitamins and minerals

• Excellent source of fiber

• Gluten and lactose-free

• Shaped by Muscle Milk

• Available in five flavors: Chocolate, Vanilla Crème, Strawberry, Mixed Berry and Café Latte

• Available at Target, GNC, Amazon, CVS, Gelsons, Albertsons, and a ton of other retailers.
I received both the Chocolate and Vanilla Crème versions to sample. Both flavors were tasty, though I prefer the chocolate. As I have mentioned in the past, I like to start the refueling process within 30-45 minutes of completing my run or workout and these shakes make it easy to do so. I look forward to trying the Café Latte version soon! Make sure to visit the Evolve website to see acomplete list of retailers.
For more information on Evolve, please click here.
Source: Gluten-Free is Life
Posted on: April 26, 2013