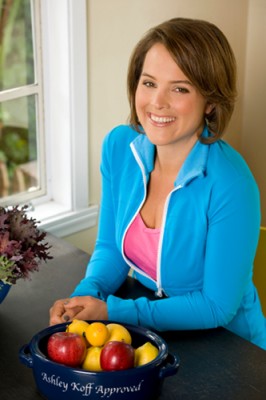 Ashley Koff, R.D., to be Keynote Speaker at Fit Social 2013
We are very pleased to announce that Ashley Koff, Registered Dietitian and founder of Ashley Koff Approved, will be joining us as one of our two keynote speakers at the 2013 Fitness & Health Social Media Conference.
Fit Social is a unique conference that blends social media with science-based fitness and health concepts. In our search for a keynote speaker, it was important to blend both of these aspects in one person. Ashley, with her science-based dietitian degree and her outstanding experience in traditional and new media, more than meets these goals.
Ms. Koff considers herself a Qualitarian, someone who believes that better quality nutrition choices are key to optimal health. She created the "Ashley Koff Approved" (AKA) list as a tool to help consumers, media, and healthcare practitioners choose better quality groceries, dietary supplements, and prepared food.
In addition to maintaining a private practice working with patients of all ages to achieve their personal health goals, Ashley regularly appears as an expert on TV, print, radio, and online including "The Dr. Oz Show," ABC7, The New York Times, O! The Oprah Magazine, Every Day with Rachael Ray, Redbook, The Huffington Post, and EmpowHer. She is currently a contributing editor for Natural Health and Prevention magazines, and on the editorial advisory boards of Fitness and Prevention magazines, and the California state ambassador for First Lady Michelle Obama's "Let's Move" campaign.
Ashley is the co-author of Mom Energy: A Simple Plan to Live Fully Charged. She is also on the faculty at NYC's Beth Israel Integrative Medicine Center The Continuum Center for Health and Healing.
To learn more, please click here.
Source: Fitsocialconference.org
Posted on: May 2, 2013