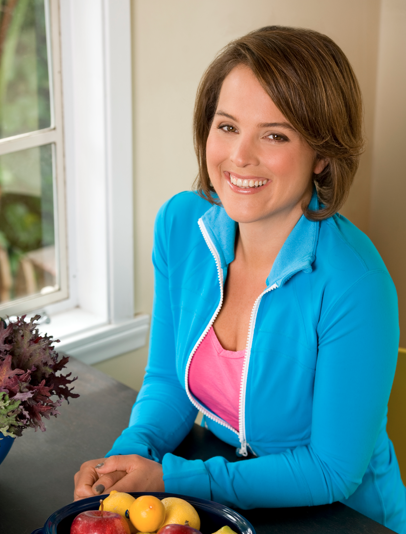 My Favorite Green Juice Recipe: Ashley Koff, RD
Ashley Koff, RD, is obsessed with the quality of food choices. (She even coined the term "Qualitarian" to describe her approach of opting for whole foods over processed ones and organic whenever possible.)
And she created the Ashley Koff Approved (AKA) list of fresh and packaged foods that are based on "rigorous standards of nutrition, sourcing methods, and marketing integrity."
So what does someone with such super-high standards blend up for herself?
Koff's recipe comes with a sweet surprise-sugar snap peas, which she says make this juice light and sweetly refreshing.
"This juice is full of vitamins, minerals, and pH-balancing nutrients. You get quick energy from the pear and snap peas, and sustained energy and hormone-balancing help from Hemp Hearts. I make my juice at the office in my Nutri Bullet, which is a small, high-powered blender.
The AKA Sweet Green Blast
Makes 2 servings
1 cup washed sugar snap peas
1 cup Earthbound Farm organic romaine lettuce
1 organic lemon, juiced
1 inch fresh ginger, peeled
2 celery stalks
1 organic green pear (or apple)
4-6 ounces filtered water
4 Tbsp Manitoba Harvest Hemp Hearts
For more information, please click here.
Source: Well + Good NYC
Posted on: May 7, 2013