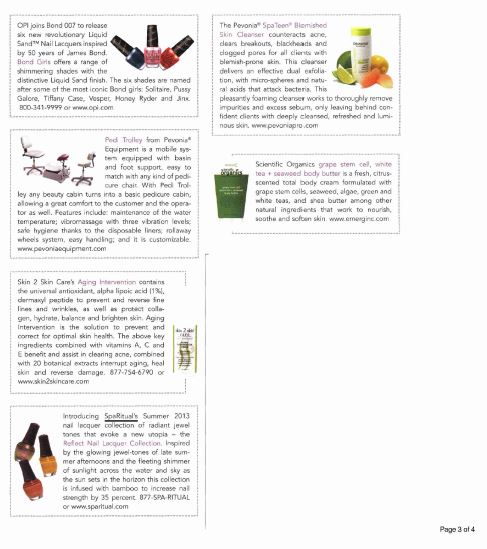 Dermascope: Worth a Look
Introducing SpaRitual's Summer 2013 nail lacquer collection of radiant jewel tones that evoke a new utopia – the Reflect Nail Lacquer Collection. Inspired by the glowing jewel-tones of late summer afternoons and the fleeting shimmer of sunlight across the water and sky as the sun sets in the horizon this collection is infused with bamboo to increase nail strength by 35 percent.
For more information on SpaRitual, please click here.
Source: Dermascope
Posted on: May 9, 2013