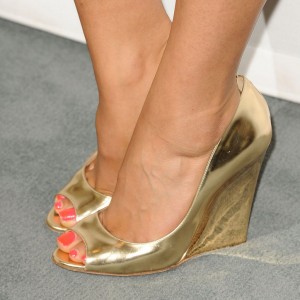 Three Nail Polish Colors Celebrities are Wearing These Days
Last night's batch of red-carpet pics brought us three lovely nail polish shade ideas that seem refreshingly "summer 2013." Take a look and see if you don't get some inspiration for your next nailcolor session.
And idea 3 comes courtesy Shay Mitchell.
She went for a citrus-y tangerine that turned her toes into an accessory. Bright, fun, and statement-y—a pretty great pedi choice. Shade to try: SpaRitual's Last Tango.
Which one would you go for?
For more information on SpaRitual, please click here.
Source: Glamour.com
Posted on: June 17, 2013