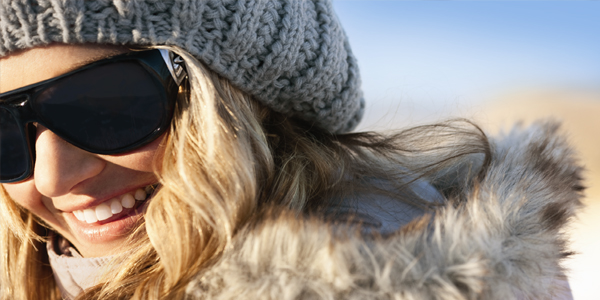 What Gretchen Bleiler Can Teach Us About the Halfpipe..
I don't have many female crushes, but Gretchen Bleiler is definitely one of them!
Not only is she smoking hot, she's a professional halfpipe snowboarder and created the first halfpipe competition for girls called the Snow Angels Invitational.
Her accomplishments and awards are endless:
Olympic's Women's Halfpipe Silver Medalist
X Games Superpipe Gold Medalist
X Games Halfpipe Gold Medalist
ESPY Women's Action Sports Athlete of the Year
National Geographic Adventurer of the Year
Fuel's Inaugural Action Sports Female Snowboarder of the Year
Colorado Female Athlete of the Year
But that's not all…
Gretchen's also has a sick clothing line of snowboarding gear for women!
Learn more about Gretchen's snowboarding career, clothing line and her advice for women travelers in this interview…
Interview with Gretchen Bleiler
How did you get into snowboarding?
My family moved from Ohio to Aspen, CO when I was 10.
When we moved, I went to a school where in the winter, we had a half day off every Wednesday to go up on the mountain. My brothers were snowboarders and I was the little tomboy who tried to do whatever they were doing. So one of those Wednesday's, a group of friends and I decided to take a snowboard lesson.
I was instantly hooked because like everyone I fell a lot that first day, but it was a new challenge and I loved it!
How did you take casual weekend snowboarding and turn it into a full fledged career?
Because snowboarding was a new challenge for me, I was hooked. I went out every chance I could even if that meant going out on my own. I always set little goals for myself everyday and pushed myself.
One day I was snowboarding at Buttermilk Mountain (one of my home mountains and where the Winter X Games have been held since 2001) and a kid from the Aspen Valley Snowboard Club came over to me and said "we see you riding by yourself here all the time, you're pretty good, you should join the team so you have people to ride with!"
That's when I knew it was time to join the team, but I didn't quite think I was good enough yet. So that summer I got my Mom to send me to Windell's Snowboard Camp at Mount Hood in Oregon. My goals were to learn how to ride the halfpipe and to learn a backside 360 off a jump.
After a week session, I was sore and bruised, but I had achieved my goals and loved snowboarding more than ever.
That next winter, I joined AVSC and for the first time had a posse to ride with and amazing coaches. That environment really helped me thrive and that's also the first year I started competing which was right up my alley…being a very competitive girl!
What was the most memorable moment from your snowboard career?
I have two stand out moments that I will always remember.
The first was winning the silver medal at the 2006 Winter Olympics. I had dreamed of being an Olympian since I was a little girl and my journey of getting to that moment prepared me completely to just take in that entire experience and just ride to my optimum potential. It was a fairy tale day being able to compete in the Olympics that day representing my country, my family and all of the people who helped me get there. And winning that medal was just the icing on top of the delicious cake!
The other moment that I look back on was when I won the X Games in 2010 right before the 2010 Winter Olympics in Vancouver. I was using the X Games as just practice for the Olympics and because of this just surrendered to any hype, expectations or pressures and rode from pure joy and excitement and instinct. I came down from my winning run and before I knew the scores said to myself "that was the best run I've ever thrown in my entire life"….and I'm a perfectionist! I'm always hard on myself and my runs even when I win!
It was almost a spiritual experience because I just let go and went with gravity, I had zero resistance and everything almost just felt effortless yet I was going bigger and doing my tricks with more power and style than ever before…..those are the moments that keep you going back for more!
What challenges (if any) did you face being a female snowboarder? How did you overcome them?
When I first started snowboarding there weren't many girls doing it. I remember wanting to go learn how to ride the halfpipe at Snowmass, but being so intimidated just because I knew only guys would be there riding it. I remember coming up with the plan that I would wait until the mountain closed and then hike up to the pipe, after hours, and learn to ride it then so that I didn't have to learn in front of a bunch of guys! But soon I realized that everyone is out there working on their own stuff.
Most likely not too many people are even concerned with what you're doing because they're focused on themselves!
That perspective really helped me ride with confidence and not worry so much about what others thought about me. And it's that same attitude that ended up getting me the respect from those guys that I was so worried about in the first place!
What are three of your favorite ski/snowboard resorts to visit around the world and why?
My favorite is still the four mountains in Aspen/Snowmass! There's a reason I still live and train in Aspen/Snowmass and it's because no where else compares! But after Aspen/Snowmass I would say The North Island of Japan, Hokkaido. And the Swiss Alps are insanely beautiful.
Can you tell us a little about your outerwear clothing line and what gear women should wear snowboarding?
Yes, women should wear outerwear that fits and flatters their body and that they feel good in!
When you look and feel good, you're going to ski or snowboard that much better, it's the truth!
That's why when I work with Oakley on my Pro Rider Series outerwear and signature series eyewear we make sure that it's technically the best stuff out there, so that you're comfortable, dry and taken care of in any conditions, but that it also fits, feels, and looks great too!
My style is feminine and flattering but with a sort of kick-ass flair.
What one piece of advice would you give for women considering learning snowboarding?
Get a lesson, rent or buy the right board, boots and bindings (I recommend any of the K2 women's entry level boards, bindings and boots), wear the right outerwear and goggles for the conditions (you guessed it! grab the Oakley GB PRS stuff!) and HAVE A LOT OF FUN and enjoy the experience!
How has snowboarding changed you?
Snowboarding is a microcosm of life!
I've grown up competing as a professional snowboarder and because of this I've learned so much on the mountain that carries over perfectly into everyday life.
Learning to be grateful for where I am, being able to make goals but then detaching from that final outcome so that I can live in the moment and enjoy the process of getting there, the importance of having fun no matter what you're doing!
Because of snowboarding I've incorporated amazing daily rituals into my life that have helped me bring more meaning and mindfulness into my everyday activities.
My goal in snowboarding has always been to be my very best, and in the process it's helped teach me how to be my very best in life too!
You currently reside in Aspen, Colorado… What are three things visitors must-do there for both summer and winter?
Hike or snowshoe the Ditch trail to see the most amazing views of Mount Daly, one of my most favorite mountains in the world.
Go to the Woody Creek Tavern…the OG Aspen! Hike the Highlands Bowl on a powder day.
Hike to Snowmass Lake in the summer time….WOW!
What are the three things you always pack no matter where you travel?
What was the greatest lesson you've learned on your travels? And what advice can you give women travelers?
Pack well and light, explore and get lost, be mindful always, take lots of pictures and share them with your friends and family, and incorporate your daily rituals into your travels and they will be that much more fulfilling!
What is your favorite book, movie, and album for travel?
I always travel with my book by Deepak Chopra and David Simon The Seven Spiritual Laws of Yoga, I have HBO Go, so now I get to catch up on Game of Thrones when I'm traveling! And for music I listen to Pandora and like to keep it on the Jazz Essentials Radio station for nice atmosphere in my hotel room when I'm working on emails!
Who is the most inspirational woman in your life? Why?
My Mom. She's strong and determined and has been my best friend and role model my whole life. She's taught me that anything is possible as long as you make conscious decisions to make it happen!
Do you have any upcoming trips? If so, where to?
I'm currently in Mammoth, CA training with the US Snowboarding Team but once the camp is over, I head to Nicaragua with my husband and a bunch of close friends for a two weeks surf vacation!!! Balance in life is everything! Can't wait!
Thank you Gretchen for participating in this interview.  For more info on Gretchen Bleiler, please visit gretchenbleiler.com.
For more on this story, please click here.
Source: www.trekity.com
Posted on: July 1, 2013