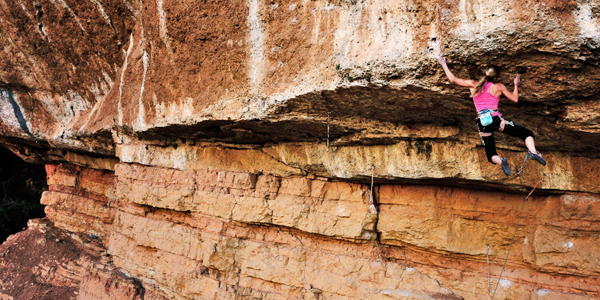 SASHA DIGIULIAN'S FIRST "FIRST ASCENT" IN WATERFALL BOVEN, SOUTH AFRICA
Recognized as the hardest first ascent established by a woman
FOR IMMEDIATE RELEASE: WATERFALL BOVEN, SOUTH AFRICA. – July 9, 2013: Number one female climber in the world, Sasha DiGiulian took only one day to conquer the open project, Rolihlahla in South Africa. The route, bolted in 2008 by Andrew Pedley, has been standing undone by anyone until now making Sasha the only other person to have freed the route.
Rolihlahla, which is the middle name of Nelson Mandela and also a Xhosa term colloquially meaning "trouble maker" is Sasha's first FA.
"The route is one of the most spectacular lines I have ever climbed. Doing a first ascent of a route was a fun experience to realize that something was possible," Sasha said on making the ascent.
Rolihlahla includes crack climbing, big falls, and some very technical portions that required Sasha's full commitment. In comparison to other routes she has done she feels comfortable considering the grade being around 8c+.
For more information or to arrange a interview with Sasha DiGiulian please contact Denege Prudhomme at Stanton & Company.
Posted on: July 9, 2013