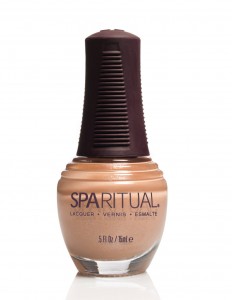 A Matrimonial Manicure
Not all nude nail polishes are created equal. Whether considering your dress, skin tone, the amount of glitter, or the opacity, picking "day of" nail polish is more involved than just choosing between white, pink, or nude. Here are some of our favorite picks, from the sheerest blush to a sparkling beige.
Beachy Gleam
This glittering tan has just the right amount of sparkle: it's enough to stand out in person, but not so much that it will show up awkwardly in your wedding photos.
SpaRitual Reminisce $12
Source: Town & Country
Posted on: August 20, 2013