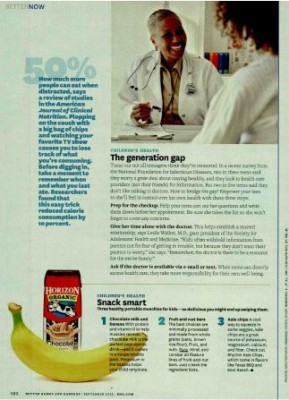 Snack Smart with Pure Bar
Better Homes & Gardens suggests three healthy portable munchies for kids that are so delicious, you might end up swiping them.
1. Chocolate milk and banana
2. Fruit and nut bars: The best choices are minimally processed and made from whole grains (oats, brown rice flour), fruit, and nuts. Pure Bar features a line of fruit-and-nut bars.
3. Kale chips
Source: Better Homes & Gardens
Posted on: October 14, 2013