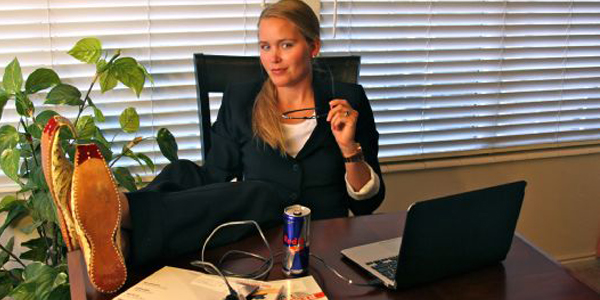 Memento — Grete Eliassen
The pro athletes covered on XGames.com regularly travel the globe chasing waves, powder, contests and more. But we wanted to know what kind of souvenirs they smuggle home in their board bags. (Tiny spoons? Misspelled T-shirts? Obscure energy drinks from Oman?) "Memento" is a semi-regular column on Scene that chronicles these cultural anthropologists of action, good and bad.
Anything to declare? We sure hope so …
It's been a big, big year for skier Grete Eliassen. In April, she won ESPN's Best in Action Sports Women poll, nabbing 62 percent of the vote. In May, she graduated from the University of Utah with a degree in business marketing. (Best hash tag from her Instagram grad photo? #tasselflippinmeathuckingsuperwoman.) And in June she married her fiancé, Josh, honeymooning in Indonesia. "On it" doesn't even come close …
Eliassen is the star of her own movie, "Say My Name," and the collector of enough awards and X Games medals to make her a household name. But the powder fiend doesn't stay around the house for long. Raised in both Norway and Minnesota, Eliassen had been well around the world even prior to her freeskiing career. One of the oddest tchotchkes she's picked up along the way are her "Princess Jasmine shoes" from Iraq.
"A couple of years ago, I got the chance to visit the U.S. troops in Iraq, and the previous year I went to Afghanistan for the same type of tour," she explains. "The trip was incredibly eye-opening … especially [in] a place like the Middle East where so much history and mystery takes places. Part of the tour we stayed in Baghdad, and I bought these funny-looking shoes. I thought they looked like a pair of Princess Jasmine's from 'Aladdin.'"
While Iraq's not normally on the tour of duty for the halfpipe, slope or switch-cliff shenanigans she's famous for, Eliassen says, "I have always been involved with politics. My favorite shows are on CNN and C-SPAN. However, I have no military involvement except [that] I used to play G.I. Joes when I was a little girl."
Her two trips into an active war zone weren't too far removed from her at-home experiences, though. "I learned the troops were a lot like me," she says. "They enjoyed extreme sports, especially skiing and snowboarding. So I would mostly talk to the troops about mountain culture. One helicopter pilot even joked about coming back and skiing in northern Iraq one day while he was transporting my group to another base. Every time we landed in a different base, it was a true honor to distract the troops from the war zone and remind them of the world back home, where peace does exist."
Eliassen often picks up items from the many foreign countries she visits, but she normally leans toward useful or special things that'll remind her of an adventure, like her first avalanche beacon from Austria and her fossil rocks from Las Leñas, Argentina.
As for those special shoes, though, she does her best to keep 'em that way. "I use them as slippers around the house because I do not want them to get dirty outside. But every time I put them on, I feel a little magic," she admits. "My great-grandpa Opa had a genie lamp that I got from him when he died. I used to rub it and make wishes when I was a little girl. These shoes remind me of being a child and the possibility of real flying magic carpets."
If you've ever seen Eliassen fly down some of those Wasatch faces in her SLC backyard, you'd swear she's already got those magic carpets underfoot.
For more on this story, please click here.
Souce: espn.com
Posted on: November 22, 2013