BRITA SIGOURNEY TAKES THRID PLACE AT DEW TOUR
FOR IMMEDIATE RELEASE: Breckenridge, Colorado – December 13, 2013:  Reigning Dew Tour Champion, Brita Sigourney started her season and the road to the Olympic Games with a third place finish at the Dew Tour iON Mountain Championships ski halfpipe today in Breckenridge, Co.
Returning from two surgeries last season and six months of rehab, Brita was able to throw down a solid run and post a score of 88.2 and finish third in her first competition since January.
"I was stoked to make it into the finals in the first place, and then landing a run is always nice," said Sigourney. "It's just so good to know that I can do the same tricks. Now I've just got to keep progressing and working on some new things to keep adding to my run.  It's always nice to come back to where you left off."
Breckenridge marks the first of five stops in the Olympic trials process. The others are on the U.S. Grand Prix schedule — Copper Mountain, Colo., Northstar, Calif., Park City, Utah, and Mammoth Mountain, Calif.
For more information on Brita, please contact Denege Prudhomme at Stanton & Company.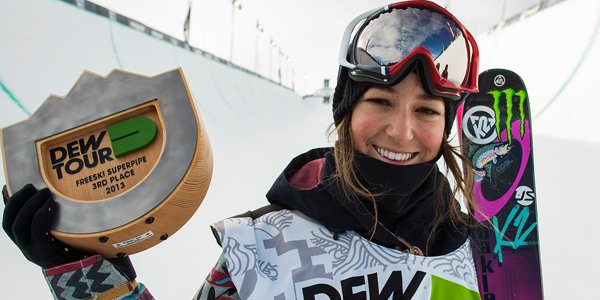 Posted on: December 13, 2013