Holiday Cheat Sheet
Timeless tips for celebrating safely and avoiding seasonal pitfalls
'Tis the season for eating, drinking and making merry. It's not the season to be complacent, thought, because gluten lurks at every turns. So it pays to be prepared with gluten-free ideas and products to help you maneuver through common holiday-oriented situations.
Looking for an energy boost?
Stock up on snacks that give you staying power such as nuts, nut butter, sandwiches, or gluten-free snack bars such as Pure Bar.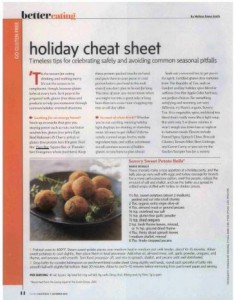 Source: Better Nutrition
Posted on: December 13, 2013